FWP receives a request for housing rental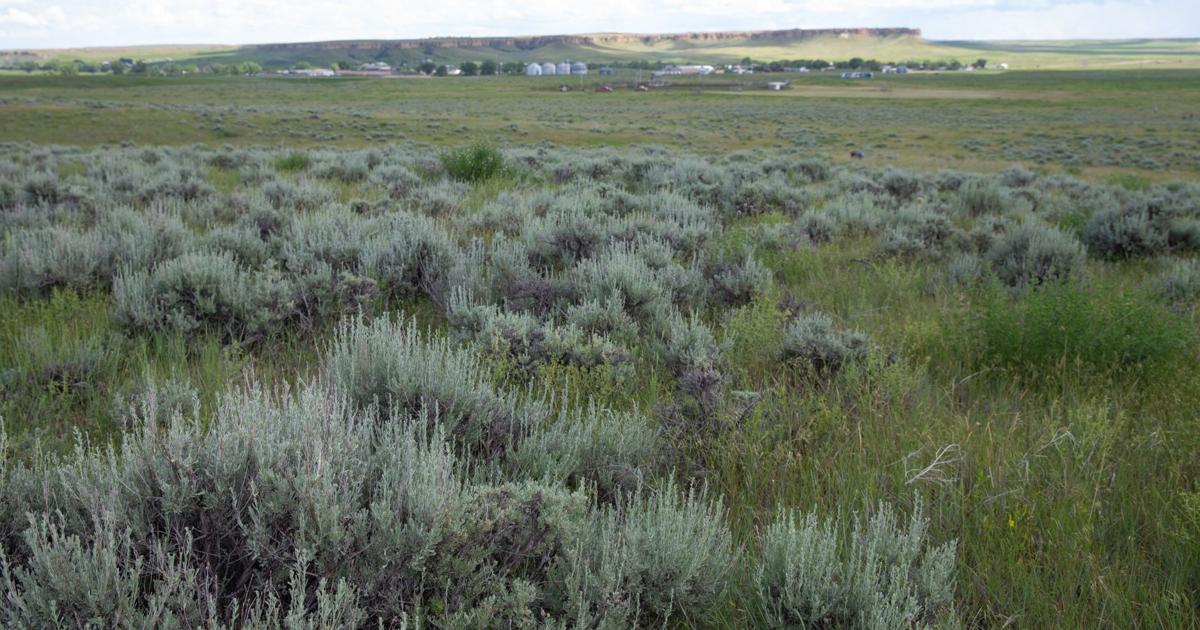 Montana Fish, Wildlife & Parks is reviewing half a dozen applications for its new habitat rental program after the agency's first round of solicitations.
Earlier this year, FWP launched an ambitious initiative to lease up to 500,000 acres of private land over the next five years for the habitation of grassland wildlife. Leases will also require a public access plan.
The agency received seven applications during its initial term that ended in September, six of which "look promising," spokesperson Greg Lemon said. Staff are currently following up and doing their due diligence, he added.
"We weren't sure what to expect because usually with a new program, landowners tend to watch a few of their neighbors go first and see how it worked out for them," Lemon said. "So we think it's a very good start that will build momentum."
The FWP plans to leverage state funding from the Habitat Montana Account, which uses license dollars for land purchases and conservation easements, leveraged with federal funding for 30- or 40-year leases. The program would rank priority grassland habitats for funding, particularly with the decline of sage-grouse, including sagebrush grasslands, mixed grasslands and portions of wet grasslands in 45 eastern and southeastern counties. western Montana.
The terms of the leases would include limits on development and allowing some public access. FWP would pay a one-time per acre royalty of 5-10% of a property's value.
FWP touted the program as another solution to conserving habitat while securing public access, especially for landowners not interested in perpetuating a sale or easement.
Hunter access is a major challenge in many areas of Montana where private landowners have chosen to restrict or prohibit hunting. Programs such as Block Management or other access agreements have opened up millions of private acres; and the state has also purchased property for wildlife management areas or obtained conservation easements on private land to allow hunting.
But purchases of FWP land as well as conservation easements that provide access have become contentious due to disagreements over certain projects as well as policy. In a recent Land Board vote on the purchase of the Snowy Mountains Wildlife Management Area, Attorney General Austin Knudsen voted against the measure, in part because he believed the state should not buy additional land.
Nor would leases have to be subject to Land Board approval.
Some conservation groups have also expressed concerns about the new lease program, wondering if it could reduce or even eliminate permanent easements or land purchases funded by hunter money.
FWP Director Hank Worsech said when the program was announced that the agency would pursue a five-year license of up to 500,000 acres with the Montana Fish and Wildlife Commission. This would allow FWP to sign leases without individual board approval.
This plan has changed. Lemon said officials decided it "made more sense to assess them in groups or individually" at the commission. He said the decision was not made due to a refusal by the commission and that the agency may re-evaluate its decision and seek longer-term approval for the program in the future.
Marcus Strange, director of state policy and government relations for the Montana Wildlife Federation, said his organization was not opposed to the program, but said questions remain about how the program is going and how. the public will be involved.
"While I'm excited to add tools to the conservation toolbox and don't object to short-term easements, in theory, the public still hasn't received clarity on the MAPA process in terms of when the new rules will be in place, or what the opportunity is for the public to help shape this big change in Habitat Montana's state-funded program," said "I want to believe that the office of the director is acting in the best interest of the public; however, we won't know if that's true until they shine a light on these changes and the mechanisms that underpin them.
Tom Kuglin is an associate editor in the state bureau of Lee Newspapers. Its coverage focuses on the outdoors, recreation and natural resources.